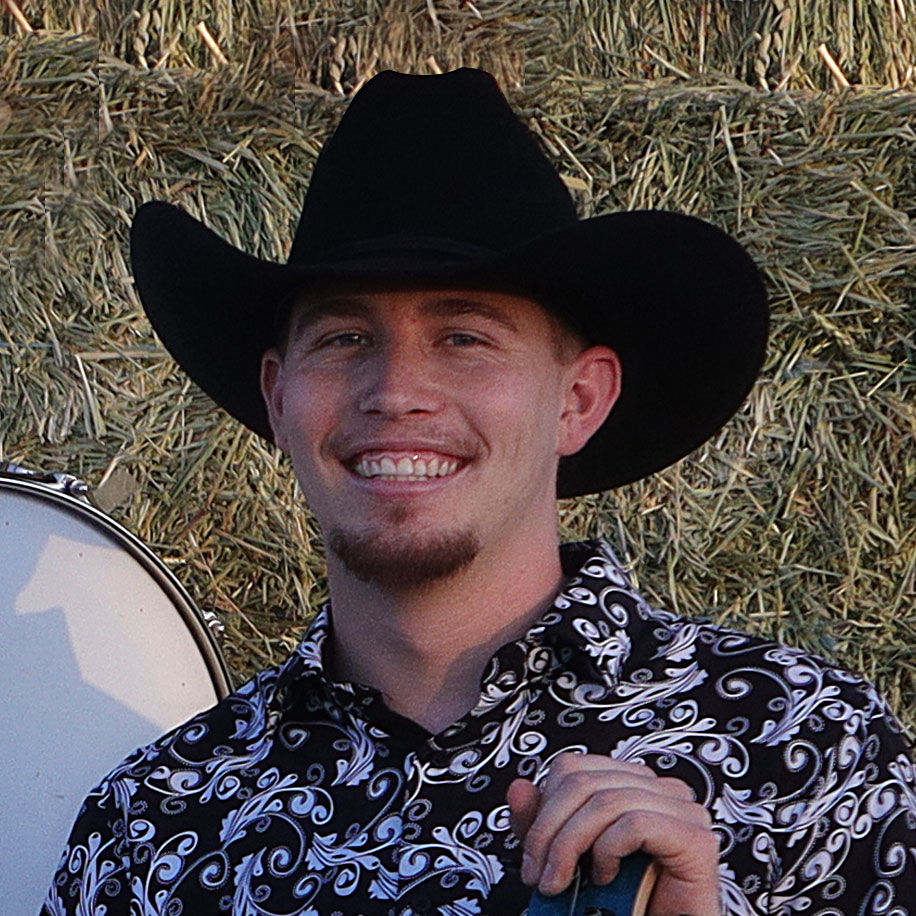 Branden Sanchez- Bass
Branden Sanchez is a 25 year old father of 2. His musical roots come from the classic country and bluegrass sounds his grandfather Rocky Harper played, as well as the classic rock and hair metal songs through his dad John.
Branden began playing gigs at the age of 14 with his grandpa, and went on to play in several bands as rhythm guitar, drums, bassist, and even fronting a band for a few years before eventually landing the full time bass playing job with Mark Miller in May 2022. Musical influences are scattered over a wide spread. From entertaining stage shows of KISS and Motley Crue, to melodic harmonies of The Eagles, to the phenomenal bass playing of JoJo Garza with Los Lonely Boys.
His hobbies include family time with kids, swimming, watching/playing basketball and baseball, and playing music with the band.
Branden also works for The Herald/Review in Sierra Vista, AZ.